I'm so proud to present the goosebump-inducing book trailer I created for Suanne Schafer's new novel, Hunting the Devil! This book is an absolute powerhouse – as is Suanne. Information about the book is below, after the video player. I hope you love the trailer, and check out the book! 🙌📚🎬

About the Book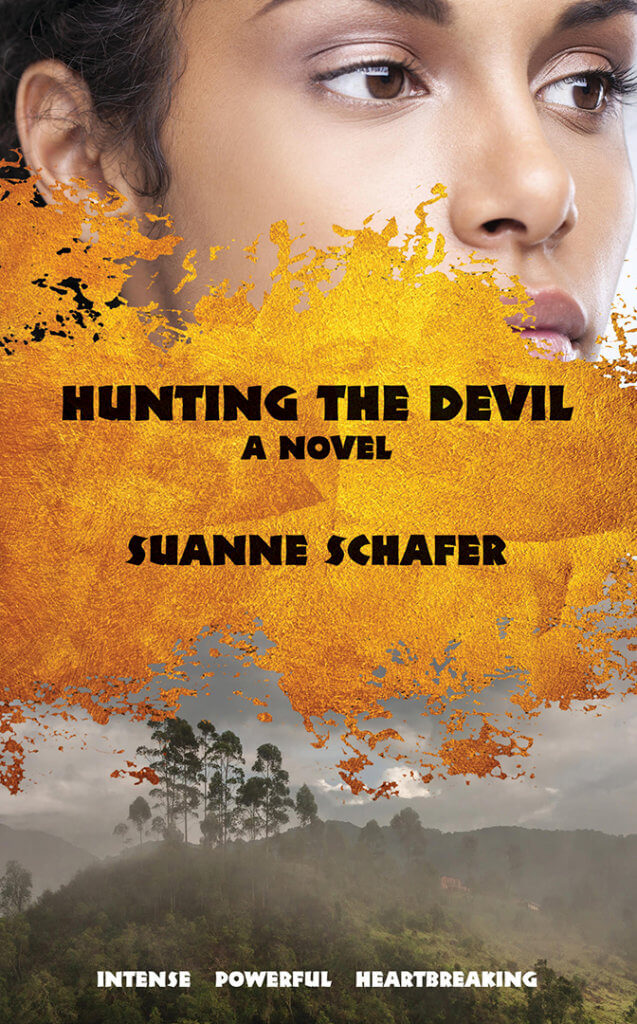 When Dr. Jessica Hemings volunteers for a medical mission in Rwanda, she becomes entrapped in the maelstrom of Rwandan politics and the enmity between Hutus and Tutsis. Her Tutsi features plunge her into the Rwandan Genocide. Dr. Cyprien Gatera, Jess's superior and a Hutu radical, commandeers her clinic, slaughters her patients and her adopted sons, then forces her to treat his wounded. She escapes and survives three weeks in hiding before finding refuge at Benaco refugee camp in Tanzania.
There, Jess vows revenge. She searches for Gatera with the help of Michel Fournier, a French lawyer-turned-war-correspondent, and Dr. Tom Powell, her long-time lover. When an unknown informant passes information to Jess about her nemesis, she returns to Rwanda, despite warnings from the Belgian Secret Service that Gatera plans to assassinate her. In their final showdown, Jess must decide if revenge is best served cold or not at all.
🌟 Reviews
"Hunting the Devil brings genocide forward like a machete whishing from behind you in the night." —Guinotte Wise, H. Palmer Hall Award-Winning Author, Night Train, Cold Beer
"A moving journey of self-discovery and empowerment in the face of unimaginable brutality." —USA Today Bestselling Author Tara West
"Gut-wrenching. Honest. Powerful." —Author Dianne Freeman, A Lady's Guide to Etiquette and Murder
📝 From the Author
Hunting the Devil arose from a trip to Africa with my biracial son. I made the trip considering it a bucket list sort of thing, but he held some vague idea of reconnecting with his African roots. Though he's considered black here in the United States, there he was considered white. The disparity shook up his psyche. I took his unsettled feelings and expanded them into this book, creating a heroine that combined myself (a physician) and my son (biracial) then pushed her to her psychological and physical limits.
See more of Suanne's books, and read her prolific blog, which has amazing book reviews and author interviews at SuanneSchaferAuthor.com!