Hai. 🙈
It's crazy to realize that the last time I did anything for MYSELF online was the fall of 2019. (Thankfully, I've been doing a lot of client work).
Autumn, 2019: Such a blissful, innocent season! What took me away for so long? Um… I think you know. Oh, I KNOW you know. (Hint: it's a year that begins with 20 and ends with 20).
Holy shitballs of change, Batman – what in the fuckery is going on? The planet is shaking us off like fleas, that's what.
How are YOU doing? Are you surviving? Are you innovating? Are you barely making it? Are you scared and confused and pissed off and sometimes hopeful and often fucking freaked out but always trying your best just to LIVE and love and let live and let love?
Yeah… me too.
I feel like I need a space in which to vent and be creative and vent some more and be creative some more, and that space is going to be here. I don't care if it blurs the lines between my professional life and my personal life – I'm a freelance artist, those two identities are constantly blurred anyway.
I have some ideas of what I'll want to explore here, but I'm more about just sitting down to type, and seeing where it leads right now.
How about we begin with a good ol' fashioned recap?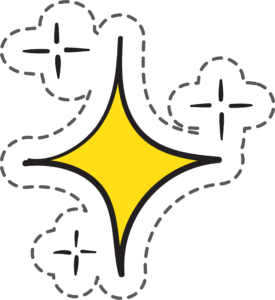 My 2020 so far:
💥 Saved my brother from the opioid crisis (seriously, we were about to lose him, and by lose, I mean, he was at death's door).
💥 Saved said brother just in the nick of time before his (former) city became a COVID-19 hotspot.
💥 Got quarantined with said brother in my one bedroom, one bathroom apartment that also happens to be my home office. It wasn't a small apartment, but still! Two people in a one bedroom, one bath apartment… when that second person isn't your spouse, it gets a little weird. Especially when you're both sequestered because of Space Invaders.
💥 Went through two COVID-19 scares that thankfully led to nowhere (except psychological torment and newfound *agoraphobia).
💥 Had to put my beloved black cat Wylie to sleep. He died old and happy and in my arms. I didn't let his kidney failure devolve him into terrible suffering, and I'm proud of that. He had a fucking GOOD life once I got him off the streets, and his death was one of the most beautiful experiences of my life. Doesn't make it hurt any less. And wow, I've got quite a YouTube video to create to celebrate that Special Boy.
💥 Moved to my dream apartment. Yep! Two bedrooms, two bathrooms. In the same building, two doors down from my old apartment. Another moment of serendipity: the apartment became available right when I was considering another bedroom for a REAL home office (rather than a desk crammed into the corner of my living room). The apartment also became available right before the state shut down, and I was approved to move there right before the building stopped doing tours and transfers. Can you say lucky? Hashtagblessed indeed.
💥 Am suffering from some (temporary) client loss because of the COVID-19 economic fallout, but I'm actually living through it and doing well.
💥 Don't know when I'm going to be able to hug or kiss or SEE my beloved UK-based fiance in person again. 😿
Finally, sometimes, all it takes is love, loss, close calls, and some crummy, nasty, evil little Space Invaders to make you really rethink your life, your dreams, and your goals. That's called a catalyst, and Nietzsche's thoughts about dancing stars and darkness do ring true and give me hope in a world that has redefined chaos in ways I don't think any of us saw coming.
In the wake of my own personal star-birthing, this website will become something More. No idea how much more or what that will be, but… today's goal was to simply… start.
Hi.
*Speaking of Agoraphobia…