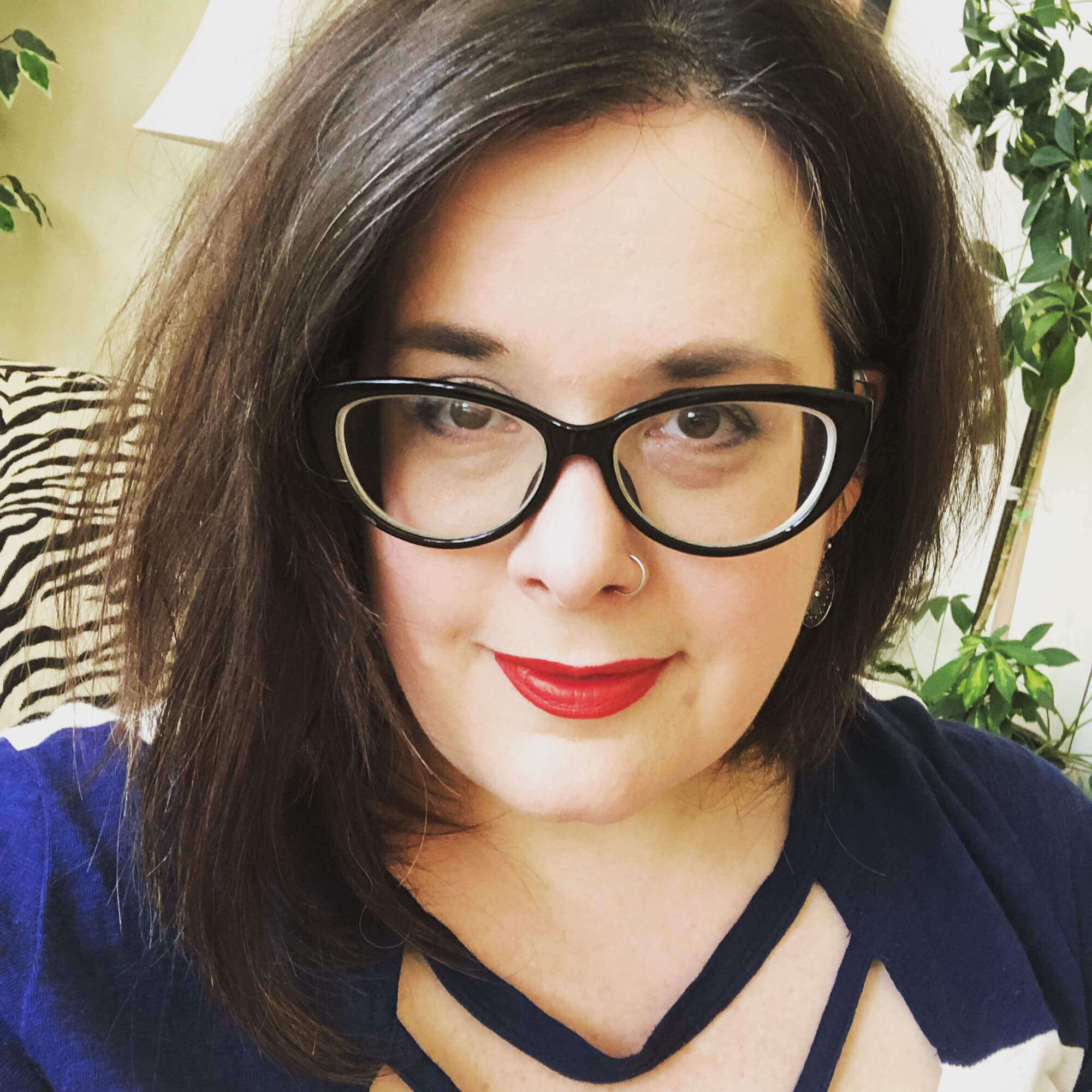 Mother of unicorns and black cats. 🦄😻 Artsy, book-loving Packers fan. 💚📚💛 Lover of classical music, prog rock and heavy fvcking metal. 🤘🤩 '80s goth-at-heart. 🖤🦇 N3rd culture fangirl. 🤓⚡ Proud Sconnie. 🌟🧀🌟
As a solopreneur, I'm a Telly, Davey and Pixie Award-winning writer, producer, and editor of commercials, trailers, titles sequences and app videos. I also design websites, create branding packages, and manage marketing campaigns. I've worked in television, film and publishing for over 25 years. (Yes, I'm much older than I look)!
My first and forever love is music and performing arts. I've sung in musicials, performed in plays, and am a trained opera singer who's contributed to soundtracks and film scores.
YOU are a work of art, and I'm so grateful you stopped by! 💖🙌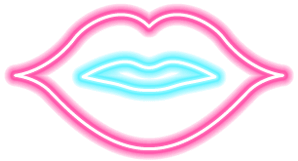 I've been a go-to video producer/writer/editor for Tor Books and Sourcebooks, and was one of the most requested freelance editors for COS Productions for over five years. My book trailers have premiered on USA Today, Entertainment Weekly, Hypable, WattPad, Shelf Awareness and BoingBoing.net.
My book video productions have earned Telly, Davey and Pixie Awards for motion graphics, long-form internet marketing videos and TV commercials.
Credited as NiNi of the gothic industrial musical duo Corvo, I wrote and sang the theme song (entitled "Home") for Rachel Caine's #1 Internationally Bestselling Morganville Vampires Series. I also edited/animated the book trailer.
Over the last decade, I've also expanded my creative horizons into design work, creating stunning and unique websites for bestselling and award-winning authors. I also design, write and manage branding packages, print collectibles, newsletters, and social media campaigns.
I animated the opening titles sequence for feature length film Red Clover, directed by #1 Bestselling Author and acclaimed filmmaker, Drew Daywalt. Red Clover premiered as Leprechaun's Revenge on St. Patrick's Day to the tune of 3+ million viewers on SyFy Network. It was one of the network's most acclaimed monster movies, earning a B+ and "What to Watch" spotlight from Entertainment Weekly (who historically, tended to give SyFy monster movies Ds and Fs – LOL). I also animated the amazing drawings of dark artist John U. Abrahamson in the opening prologue. Last, but certainly not least, I was a consultant on the music for composer Gregory S. Burkart. I also wrote music, played percussion, and sang in the soundtrack, as well as the incidental music in several key scenes.
Speaking of singing, you can hear me perform quite possibly the strangest operatic aria ever (centered in the world of Mario Kart) on the soundtrack to Kart Driver, a Daywalt Horror entry in G4 Films' first Epictober online film festival.
Another creative film collaboration I dearly loved (again, with the incredible Drew Daywalt) was contributing my singing and songwriting to the online horror series Camera Obscura, which was legendary actor Jack Klugman's grand finale on screen and in this life.
*My stage name was NiNi, my (now former) married name, Burkart. I am credited on all Daywalt Horror film projects as NiNi Burkart. I sang with the gothic industrial duo Corvo as NiNi.

Empowered By
Stardust ▪ Moonbeams ▪ The Cosmos ▪ Rainbows ▪ Neon Dreams ▪ Nature ▪ Art ▪ Music ▪ Movies ▪ Books ▪ Coffee ▪ Craft Beer ▪ Avocados ▪ The Green Bay Packers ▪ Autumn Leaves ▪ Halloween ▪ Meditation ▪ Weird Lipstick Colors ▪ Chuck Taylors ▪ Family ▪ Friendship ▪ Love ▪ Creativity ▪ Authenticity ▪ Serendipity

Inspired By
Kindness ▪ Artists & Creators ▪ Storytellers ▪ My British Fiance ▪ My Kooky Family ▪ My Amazing Clients, Friends & Peers ▪ Animals – Especially Cats, Possums & Orcas ▪ Gaming – Electronic & Table Top ▪ N3rdy Fashion ▪ Pop Culture ▪ Retro Anything ▪ The Fantastical ▪ The Magical ▪ The Artistic ▪ The Spooky ▪ The Strange

My Daily Orbit
Freelance Life ▪ A Long Distance Relationship (US ↔ UK) ▪ YouTube ▪ Reading – Self-Development, Classics, YA & Fantasy ▪ Business Development ▪ Spotify Playlists ▪ Bitmoji ▪ Bullet Journals ▪ Low-Key Minimalism ▪ Bellydancing ▪ Healthy Living ▪ Mediterranean Cooking ▪ Stoic Philosophy ▪ Family, Furbabies & Friends
Top projects included advertising and on-air promotions production for The Academy, Emmy and Golden Globe Awards red carpet events (to name a few), as well as six to seven-figure billboard sponsorships for national ad sales.
I was also head of production on episodic promos, and the rebranding of flagship fashion and lifestyle show Look-A-Like, as well as network holiday campaigns. (My bosses endearingly called me their "resident Goth," and crowned me Queen of Halloween Campaigns… not to be confused with Queen of the Damned, but close enough! ?‍♀️??)
Fun little bonus: I had a great time creating a book trailer teaser event that aired during The Simpsons'  legendary annual "Treehouse of Horrors" theme week in San Francisco!
"Throw your dreams into space like a kite, and you do not know what it will bring back, a new life, a new friend, a new love, a new country."
—Anaïs Nin
Ready to talk about your next project, and possibly work together on it? I'd love to hear from you! 🤘🤩 Feel free to fill out this brief, time-saving potential client discovery questionnaire, and I will be in touch with you within 48 business hours, Monday-Friday.
Interested in a different topic? Feel free to contact me with the below form, or hit me up on social media! 🌈🦄