I jumped at the chance to work on this project when Hallmark writer and bestselling romcom novelist Teri Wilson pitched it to me! 😍💖
Teri and I have worked together for years on so many wonderful projects, we practically finish each others' sentences, so I'm always up for anything she brings my way.

About This Romance Cover Art Design
The design for Teri's December anthology project, Christmas Actually, was a welcome departure from my usual wheelhouse.
The big red bow on the poster art for Love Actually was the central inspiration for this book cover.
Full disclosure: I never would have even considered combining red and pink prior to this project. That was all Teri.
Red and pink, are you kidding me? I think I even remember saying that on a phone call with her at some point! LOL
But this is why, to be an effective designer, you cannot fall too in love with your own ideas! In your openness to collaborate, you will discover the crazy-coolest things like, OMG red and pink look amazing together!
Finally, I've been absolutely thrilled to hear from Teri that this romance cover art design has been getting compliments and moving pre-orders! 💥🦄

From Romance Cover Art Designer to Fangirl
On a personal note, I must confess that I pre-ordered this book, even though I already read much of it in the creative process. (Along with the design, I did the interior formatting and distribution management).
Although I feel personally invested in this book doing well, I can say with objectivity that Christmas Actually is a sweet holiday romance anthology we need to feel cozy, lovely, and sparkly during this dark COVID-19 winter. In short, I cannot wait to read this book as a fan! 😍📚

About the Book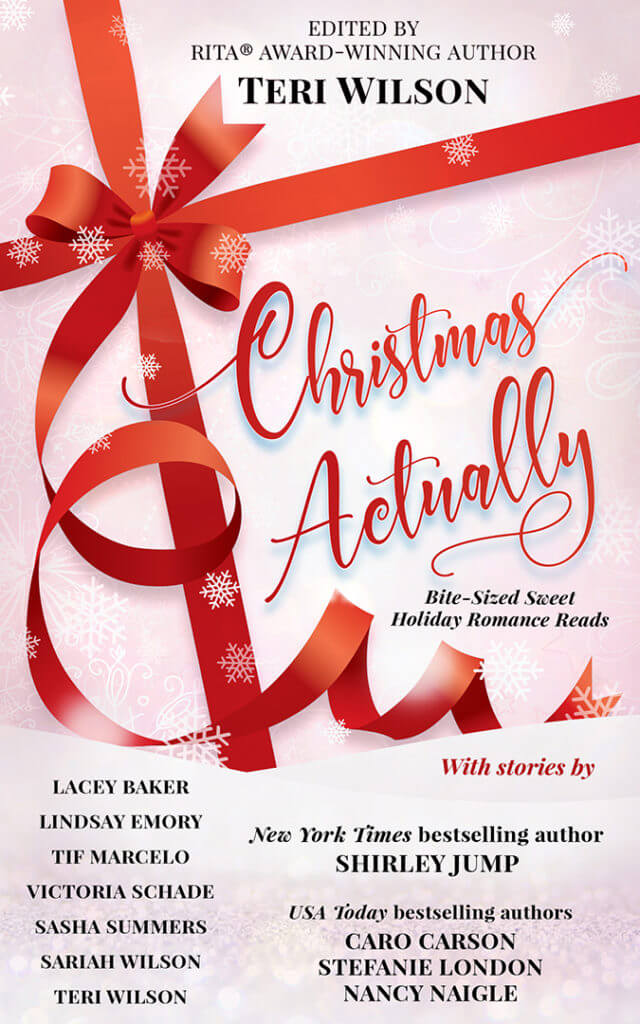 Christmas actually is all around…
Join eleven best-selling and award-winning authors under the mistletoe as they share bite-sized holiday romances celebrating the joy and romcom sweetness of the Christmas season!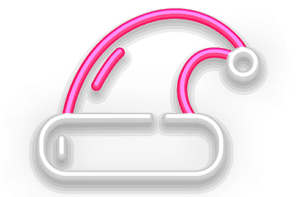 Stories & Authors:
The Christmas Wedding Date by Shirley Jump
Gingerbread and Jingle Bells by Caro Carson
A Merry Aussie Christmas by Stefanie London
Mission: Merry Christmas by Nancy Naigle
Christmas In Sweetland by Lacey Baker
The Matchmaking Christmas Spirit by Lindsay Emory
Christmas Eve at the USO by Tif Marcelo
A Midnight Clear by Victoria Schade
Love Letters for Christmas by Sasha Summers
A Snow Maiden for Christmas by Sariah Wilson
A Merry Royal Layover by Teri Wilson