I'm so proud to present the sparkling website and branding project for bestselling writer and Queen of Romcom, Hallmark writer Teri Wilson!
I've been Teri's web-ballerina ever since her very first big relaunch, and this is by far, our favorite one yet. 🤩 We wanted it to be light and lovely, filled with Hallmark romance vibes to match her Hallmark publishing and screenwriting career. We also wanted to inspire her #Hallmarkies fanbase, as well as all sweet romance book lovers!
A really fun challenge for me with this new website was the crossover in Teri's career from books to television/movies. I've personally spent half my career in television, and half in publishing, so this marriage felt like one fit for Elizabeth Bennett and Mr. Darcy! #swoon
Design-wise, this site is fresh, fashionable, and totally matches Teri's sparkling, classy, fun-loving personality. 💖👑 It's also been my pleasure to be Teri's monthly newsletter designer, and cover artist on her first foray into publishing! Keep scrolling to see the fresh and feminine branding below – I hope you love it as much as we do!
"I can't say enough wonderful things about Jaye. I call her my sparkly creative unicorn because her skills are just beyond. She has made my website and entire social media presence look gorgeous, but on top of that, she's also great at writing copy and reminding me of things that need to be done when I'm either too swamped or distracted to keep up with my own book releases. I seriously don't know what I'd do without her. She has a beautiful eye and also possesses an uncanny ability to tailor her look and voice to those of her clients. Plus she's a total genius at integrating my site with all the different social platforms out there, even the ones I forget that I'm on. I'm constantly in awe of her." ~Teri Wilson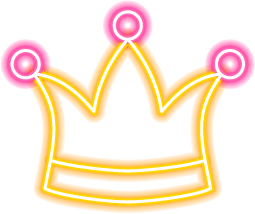 WEBSITE AND BRANDING PROJECT DETAILS
Fully customized WordPress theme built on the DIVI framework
Light and fresh rom-com vibes
Fully responsive design and layout – looks gorgeous across all devices
Well-integrated with social media and sharing features
Well integrated with newsletter and mailing list
Newsletter sign-up – both inline and in opt-in popup
Contact forms
Custom newsletter template design branded to match website
Privacy policy & GDPR compliance features
Includes logo and FavIcon designs
Includes design, coding, and branding consultation
Future-proof with WordPress core update compatibility
Includes name font/logo and FavIcon
Includes design, coding, and branding consultation
Ongoing social media designs & newsletter (monthly services)

NEED A NEW WEBSITE AND BRANDING PACKAGE?
👉 Click here to fill out a short questionnaire about your project, and I'll contact you within 48 business hours with a quote! Want to see more of my projects? Click here to browse my portfolio! 💥🦄

WEBSITE AND BRANDING SNAPSHOT