Hello everyone, it's 2020 Jaye, and now that a year has passed, my opinions about The Reading Rush have greatly changed since 2019, as have my thoughts on how to "do YouTube."
It was a fun first attempt, but greatly unsustainable. 😵 I've learned a lot about how to do readathons and vlogs and how not to do readathons and vlogs, so I have more thoughts on this topic to blog about later!
For now, consider this an endearing archive post on how NOT to do The Reading Rush (LOL), and how to overly-complicate your first ever YouTube video to the point of not returning again until over a year later *cry-laughs*.
Umm… enjoy? 🤷‍♀️😜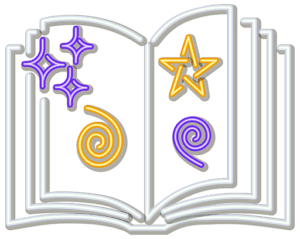 Well, Unicorns, the day has arrived. After a good year or so of wanting to start my own YouTube Channel, I finally… did it! 💥🦄
I'm a book nerd and freelancer who works a ton with publishing companies and authors, so The Reading Rush (formerly booktubeathon) felt like a perfect topic with which to begin.
I don't plan to be a bonafide #BookTuber, but I do plan to do vlogs and videos that will fit in with the BookTube crowd as an ongoing topic for my channel. Because I am me™, most of my reads will be steeped in fantasy and magic – which is also on-topic for my channel as a whole (hello, Unicorn??)!
If you enjoy what you watch, please like my video, and hit the subscribe button on my channel!
Are you participating in The Reading Rush? If yes, I'd love to know how you did! Feel free to comment on this blog post, or on YouTube in the video comments section!
I hope you enjoy my video, and… see ya on the #BookTube side! 📚🤓 ~J.
Watch My First Reading Rush Vlog: