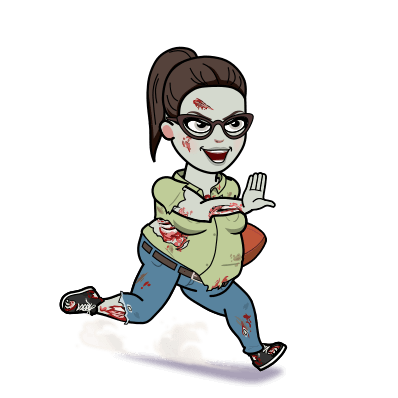 I started my vlogging adventures in June with books, so naturally, my next vlog just had to be a Halloween entry for Vlogtober! Two of my favorite things are books and Halloween, so it was a natural progression in this great experiment I call "Having a YouTube Channel." 🎃📚
The Most Wonderful Time of the Year!
So… what does a sconnie girl – and basic witch – do during the 31 days of Halloween?
Well… it may involve pumpkin spice coffee, pumpkin ale, Packers games, Halloween decorations, cats, black cats, Autumn leaves, family game nights, and spooky TV shows! 🤘🤩
To Vlogtober or Not to Vlogtober…
My only regret is not getting enough vlogtober-y goodness from the Halloween TOOL concert in Milwaukee! But honestly, was it a regret? Maybe not. I intentionally kept the phone in my purse the entire time so that I could tune out of social media, and tune all the way f🦄cking in to the immersive experience called a TOOL concert. I'm sure I will be back in a future vlog or blog to share about that darkly magical experience!
Will I be doing another vlogtober? Maybe someday, yes. I gotta hand it to YouTubers: you all make it look so, so easy, but it really is a J O B . It is a job that I would love to call an actual living, but make no mistake, should that ever happen for me, it'll be hard work (and I would enjoy every single moment of it).
I hope you enjoy this second vlog, The Chilling Adventures of Jaye in 31 Days of Halloween! If you do like this vlogtober video, please hit the "like" button, and feel free to subscribe to my YouTube channel!

Watch My Wisconsin Vlogtober Shenanigans! 👻🍁🎃🍂

Huge Shout-Out to My (First Ever) Patrons!
🌟 🦄 Ardi Alspach – Who creates AMAZING fandom-inspired, spooky, geeky, artsy apparel at Etsy. Click here to browse her shop!
🌟😎 Greyson Rochon – My amazing nephew who wears my stickers on his phone and skate helmet!