There are few greater joys in life than currently reading a novel, loving it, and being approached by that book's publisher to do the trailer. I was already fangirling over NYT and USA TODAY bestselling author Katee Robert's Neon Gods, and then… I get to make the official Dark Olympus series trailer?? What is my magical life?? 😅
What's even more fun about this opportunity is that E.L. James herself (indirectly) introduced me to Katee and Neon Gods when I was working on an event reel for her publisher, Bloom Books over the summer. She invited a wonderful group of her romance-writing book buddies on-board for the event, and Katee's latest novel stood out as one I needed to try, because I love me a good mythology retelling – as much as I love fairytale retellings. When it's Hades at the wheel? Sign me TF up.
It's always so rewarding when I get to work with the Sourcebooks Fam – one of my favorite publishing companies on the planet. And this book is HOT. MEGAHOT. 📚🔥🥵 Bonus points that I got to dive into my neon obsession with the creative, too!
MASSIVE high fives to Stef at Casablanca Books who is always a dream to work with! 🤩⚡
See below for more about the books / series. I hope you love the video!

Watch the Trailer

Project Details
Official book trailer – production and video editing
Includes special formatting for TikTok/Reels/Stories
Widescreen & vertical formatted videos are perfect for leveraging social ad placement
Software: Adobe After Effects
Screen Shots

About Book One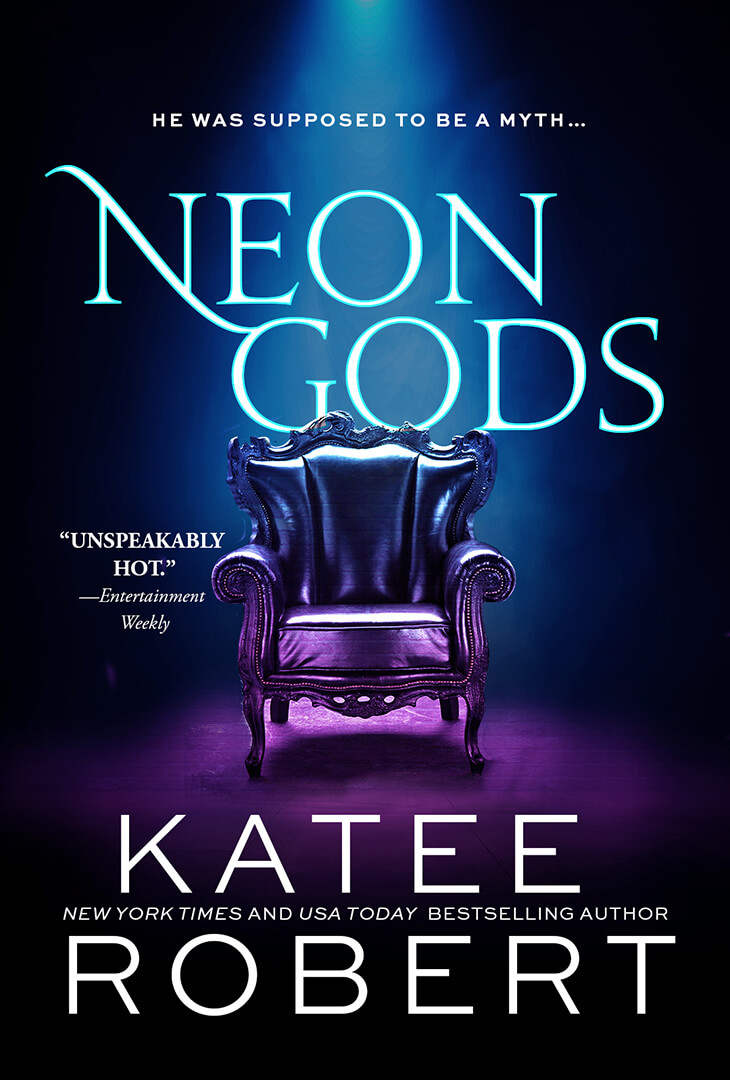 Neon Gods – Dark Olympus, Book 1
He was supposed to be a myth.
But from the moment I crossed the River Styx and fell under his dark spell…he was, quite simply, mine.
A scorchingly hot modern retelling of Hades and Persephone that's as sinful as it is sweet.
Society darling Persephone Dimitriou plans to flee the ultra-modern city of Olympus and start over far from the backstabbing politics of the Thirteen Houses. But all that's ripped away when her mother ambushes her with an engagement to Zeus, the dangerous power behind their glittering city's dark facade.
With no options left, Persephone flees to the forbidden undercity and makes a devil's bargain with a man she once believed a myth…a man who awakens her to a world she never knew existed.
Hades has spent his life in the shadows, and he has no intention of stepping into the light. But when he finds that Persephone can offer a little slice of the revenge he's spent years craving, it's all the excuse he needs to help her—for a price. Yet every breathless night spent tangled together has given Hades a taste for Persephone, and he'll go to war with Olympus itself to keep her close…
"Deliciously inventive…Red-hot."—Publishers Weekly STARRED
"I get shivers just thinking of their interactions. SHIVERS."—Mimi Koehler for The Nerd Dailey

About Book Two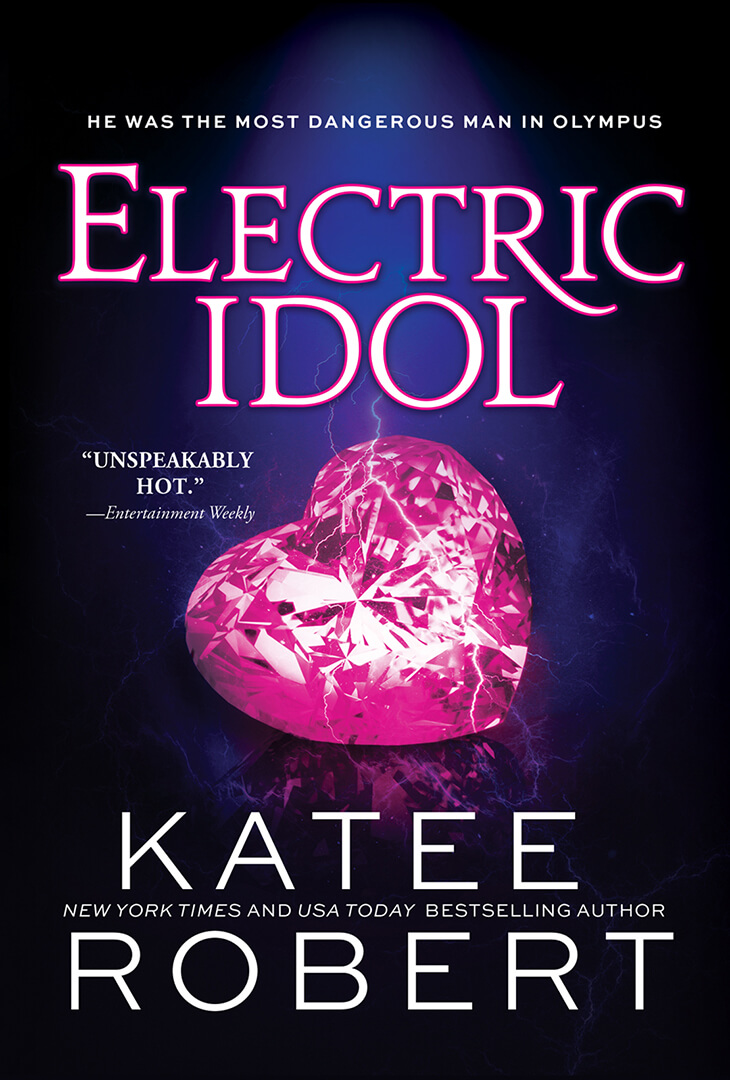 Electric Idol – Dark Olympus, Book 2
He was the most beautiful man in Olympus.
And if I wasn't careful, he was going to be my death.
A scorchingly hot modern retelling of Psyche and Eros that's as sinful as it is sweet.
In the ultra-modern city of Olympus, there's always a price to pay. Psyche Dimitriou knew she'd have to face Aphrodite's jealous rage eventually, but she never expected her literal heart to be at stake…or for Aphrodite's gorgeous son to be the one ordered to strike the killing blow.
Eros has no problem shedding blood. Raised to be his mother's knife in the dark, he's been conditioned to accept that he's more monster than man. But when it comes time to take out his latest target…he can't do it. Confused by his reaction to Psyche's unexpected kindness, he does the only thing he can think of to keep her safe: he binds her to him, body and soul.
Psyche didn't expect to find herself married to the glittering city's most dangerous killer, but something about Eros wakens a fire inside her she's never felt before. As lines blur and loyalties shift, Psyche realizes Eros might take her heart after all…and she's not sure she can survive the loss.
"Deliciously inventive…Red-hot."—Publishers Weekly STARRED for Neon Gods
"I get shivers just thinking of their interactions. SHIVERS."—Mimi Koehler for The Nerd Dailey for Neon Gods

Let's Work Together!
🌟 Want to see more of my work? Click here to view my portfolio.
🌟 Want to hire me to do a stunning trailer or video project? Click here to fill out my potential client intake form!